2016-10-01 Sat 19:02
【不定期メンテナンス終了のお知らせ】 
メンテナンスへのご協力ありがとうございました。
現在、終了後の微妙調整中です。
すまない
「どぼちてぼくだけこんなめに・・・」
ただではすまないこの状況     
謝罪(しゃざい)とは自らのパクリを認め、相手に許しを請う行為である。
謝罪する側される側共に個人単位、部活動単位、国家単位など様々な規模があり、
謝罪する理由はパクリ心からのものと、のぶかつ的なものに分けられる。
また壊しました
 親愛なる
Nobukatsu Kishida
様
                 のぶかつの部活動
                      部長 岸田宣勝
拝啓 
平素は格別のお引き立てを賜り誠にありがとうございます。
この度はお客様へお届けした記事にパクリがあったとのこと、
大変ご迷惑をおかけして誠に申し訳ございませんでした。
またお申し出の際に対応させていただいた弊社部員(
ノブック
)の態度に何か
ご無礼のありました段、重ねて謹んでお詫び申し上げます。
パクッた記事は直ちにサルベージさせていただき
代替記事を段取りできんかったんで、
宜しくお願いいたします。
お客様への対応については弊部部員教育において厳しく指導しておりますが、
今回のご指摘を受け、 さらに部員への指導を徹底する必要性を痛感しております。
今後このようなことのありませんよう、部員一同、サービスの向上に誠心誠意努力をしてまいります。
また今後とも弊部活動の記事をご閲覧いただけますよう平に伏してお願い申し上げます。
                                                                       敬具
 平成27年10月1日 のぶかつの病院移って一日目 たしかもう5年前になるのか・・・
個人的な問題の詫び状の書き方や謝罪の仕方と、
ブログ上のトラブルの場合の詫び状の書き方とは少し違います。
個人的な問題の場合はなるべく早急に自分の非を認めて
相手に謝罪と反省の意を伝えるべきです。
自分の言葉で率直に丁寧に謙虚に文章を書きましょう。
詫び状の書き方の手順は以下のとおりです。
1.過ちに気がついたら、早く謝る。
できれば相手から指摘を受ける前に詫び状を出す。

2.潔く自分に非があったと認め、言い訳をしない。

3.低調かつ謙虚な態度で詫び状を書く。

4.今後の対策、償う方法などを明示する。
大人になるにつれ、物事の分別や常識、礼儀の知識が身についていきます。
部活動や社会生活の中で他人に迷惑をかけてしまったとき、
その謝罪の意は丁寧な謝罪文や詫び状として
相手に伝えねばならない場面もあることでしょう。
しかしながらブログとしての謝罪文となるとその形式や
儀礼的な言葉の使い方などに気を使ってしまうものです。
謝罪文や詫び状の書き方や文例というものを見ながら
メールや文書を書く方も多いことでしょう。
しかし、ここでもただのサルまねでは通用しません。
相手には何も伝わらないでしょうし、それどころかあまりに
書式や形式にこだわった書き方をすると、「心がない」ととらえられがちです。
マニュアルに沿って詫び状を書くことは決して悪いことでありません。
どんなに真摯な態度で謝罪しようとしても、そのアプローチや用法が間違っていたり、
ポイントがずれていたりしては、逆効果になってしまうからです。
マニュアルに沿って書いたとしても、
そこにあなたの陳謝の気持ちが表現されていれば、
相手には失礼にはならずに気持ちは伝わるはずです。
何事もバランスと本質が大切です。
上手に文章を書こうとするのではなく、どうすれば相手に分かってもらえるか、
問題解決方法はあるのかを考えながら書きましょう。
償いの意志と方法などを具体的に示しましょう。
「反省だけならサルでもできる」というキャッチコピーが昔流行りましたね。
怒らせてしまった相手に対して深く反省していることを伝えるのは文章でも
態度でも容易なことではありません。
お詫びの文章を例文などをまるごと引用して書いてしまうと
全く反省の意や謝罪の気持ちは相手には伝わらないでしょう。
反省文というのは小学校時代によく書かされました。
何か悪いことをしたときに先生に書かされました。
子供の頃は反省文を書いても本当に反省する気持ちなんてものはなく、
言われるままに「すんまへんなあ」と書いていたような気がします。
それは、子供にはまだ経験が少ないので誰かに迷惑をかけてしまって、
相手がどう思うか感じるか、相手の気持ちや悲しみに
なかなか思いやることができないのです。
だから先生は反省文を書かせるという形だけの行為で終わることなく、
子供が自分のしたことがどうして悪いのか、何をどうすればよかったのか、
相手はどう感じるのかということが分かるように指導していくことが
本当の反省文の書き方を子供に教えることになります。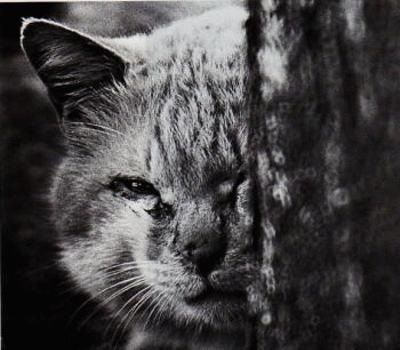 のぶかつの部活動が米をもらうためにとる反省のポーズではなく、相手に伝える、
相手と関わるコミュニケーション手段としての反省の気持ちを子供たちに教えてあげてください。
読書や映画などから人の気持ちを感じ取る力を養う。
表現力を身につけるためのパクリの部活動は大切です。
Nobucatsです。
へばにゃ。
---
午前中リハビリのち三宮 午後一吉本新喜劇観てから昼寝                    
BGM:SashaJohnDigweed

                   'Communicate'
関連記事
Incredible story there. What happened after? Thanks!
Yes! Finally something about if.
This is my first time pay a quick visit at here and i am actually pleassant to read all at one place.
Quality content is the important to attract the users to pay a visit the web site, that's what this site is providing.
Why users still use to read news papers when in this technological globe everything is accessible on web?
Thanks very interesting blog!
bookmarked!!, I like your blog!
This paragraph is genuinely a good one it assists new web visitors, who are wishing for blogging.